5+ Best Arcades In Chapel St Leonards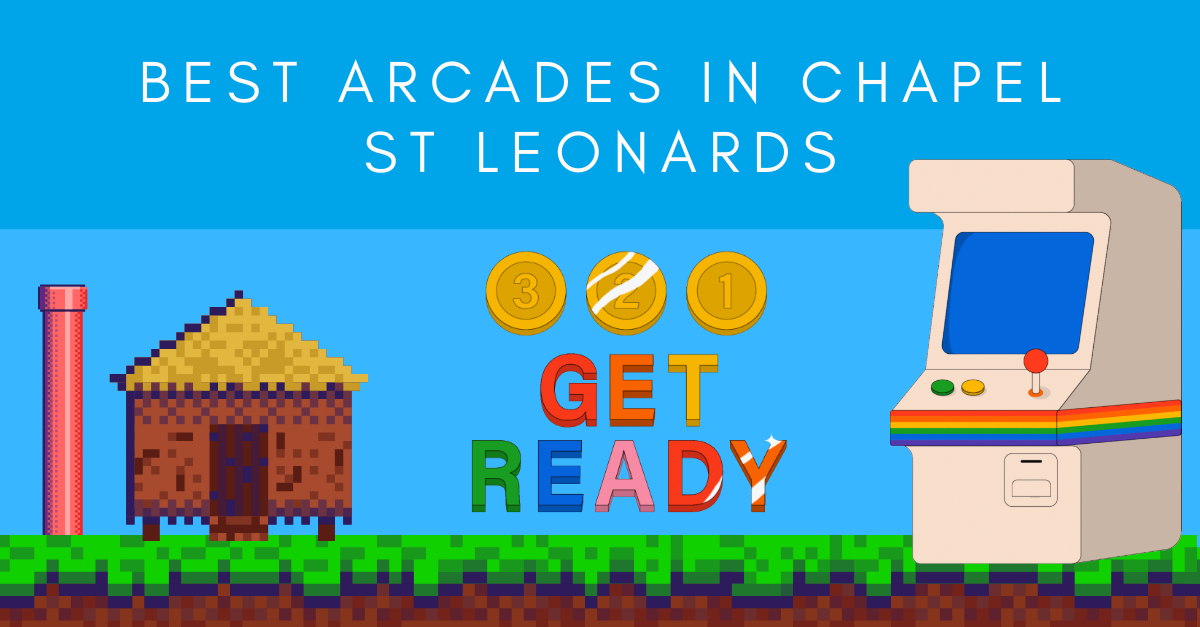 Visiting any coastal resort in Britain comes with the notion that they'll be a handful of arcades for the whole family to enjoy, and Chapel St Leonards is no different.
Arcades to some degree is a tradition, it's a right of passage, it's a British "thing".
How can you not go on holiday and waste a ton of money on the 2p machine, and the dreaded claw machine that never really seems to pay out?
Yet, we all seem to be drawn to winning prizes, and tickets, even though we know, we could probably purchase the "prize" from Amazon for 1/3rd of the money spent.
Although, it's not actually about winning the prize (in most cases a rubbish keyring), but rather the feeling of winning that seems to hook us in, not to mention the sheer joy on kids' faces as they run from one arcade machine to the next.
Are The Arcades In Chapel St Leonards Dog Friendly?
Yes, in fact, all arcades in Chapel St Leonards are dog friendly. We're yet to come across an arcade that isn't.
Whilst arcades are dog friendly, it doesn't come without a set of soft rules or rather pet responsibility. Ensure dogs have been to the toilet prior, and your dog is well-behaved.
It's worth pointing out, that arcades are filled with kids, and wheelchair users, thus it's not a good idea to take your dog into an arcade if your dog is anxious - especially if they are prone to "snap" or show signs of aggression in an unfamiliar, loud environment.
Arcades In Chapel St Leonards
1: Millers Arcade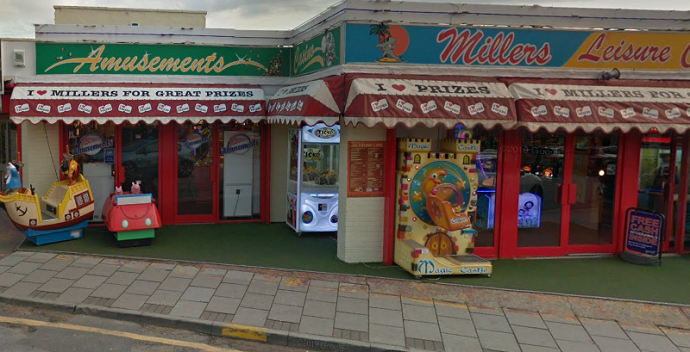 Millers always seems to be at the top of our list, but it's not without careful consideration. We believe that the location really determines how you'd typically rate an arcade, not to mention cleanliness, atmosphere, and other facilities.
Millers Arcade like others has an abundance of arcade machines, with most having a ticket feature.
So with tickets being able to be won, implies a prize counter! Meaning you can exchange tickets for a prize.
Miller's arcade is clean, friendly, close to the beach, and equally as important, an on-site cafe, and bar.
Contact Details:
2: Fun Factory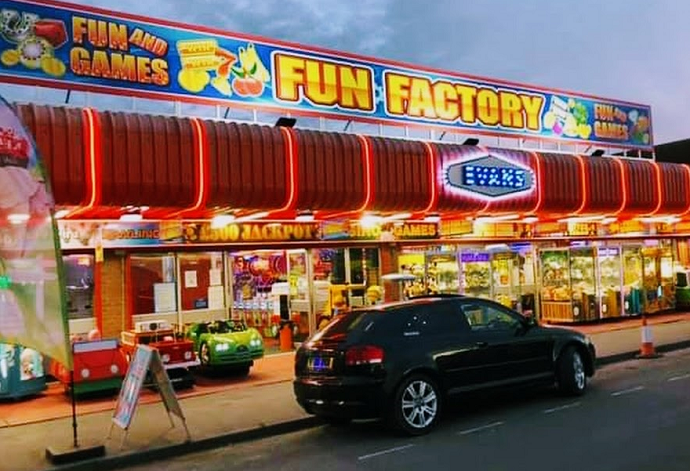 Source: Fun Factory
Fun factory is probably the best arcade on trunch lane, with a vast array of arcade machines, tickets, and the most common arcade facilities, you can't go wrong visiting fun factory.
Contact Details:
3: Fun Spot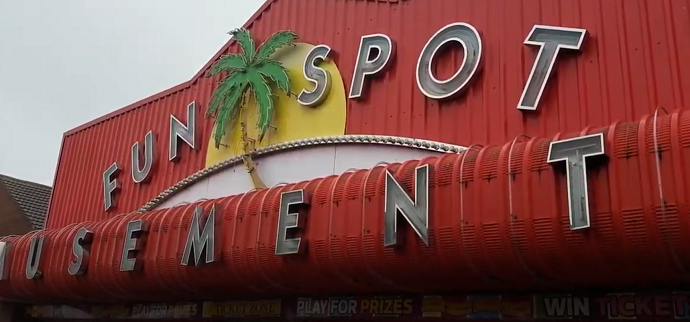 The fun spot, to some degree, feels like a fun factory knock-off, but having said that, you may feel larger arcades a little overwhelming, thus a visit to fun spot may be just what you need.
Fun spot is large enough to have a good time, kids will still love jumping from one arcade machine to the next.
Contact Details:
Postcode: 01754 872601
Phone: PE24 5TU
4: Bibbys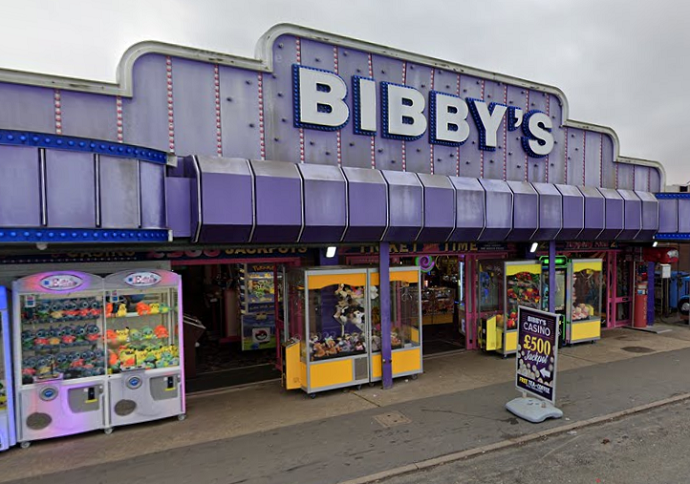 Bibbys arcades, like fun factory, has a wide offering and facilities to make your arcade visit pleasurable. Bibbys can be found on trunch lane, and only a moment's walk from fun spot, and fun factory.
Contact Details:
Postcode: PE24 5TU
Phone: 01754 872782
5: Golden Palms Arcade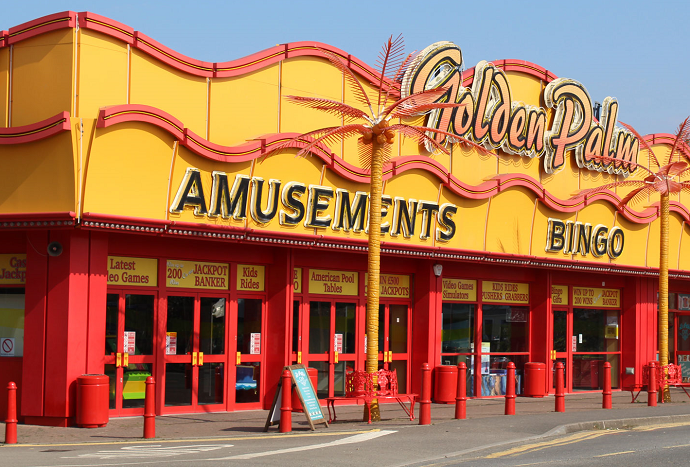 Source: Goldenpalmresort.co.uk
Golden palms arcade is the only arcade to be found within the resort area, meaning it'd be a reasonably long walk to find another.
However, the offering is vast, with on-site bingo, and everything you would expect from an arcade. Excluding a toilet!
A toilet can be found within a 60-second walk, in an outbuilding - We still find this incredibly odd, considering the size of the resort, and the cost of a holiday at golden palms.
Contact Details:
Conclusion
A visit to an arcade whilst on holiday is not only a tradition, but it's also fun! When done right, you could easily spend half a day on the 2p machines alone.
Whilst it's fun, do set a daily a budget, there is nothing worst than consuming the best part of your holiday budget in arcades.
Author