Chapel St Leonards Beach - What You Need to Know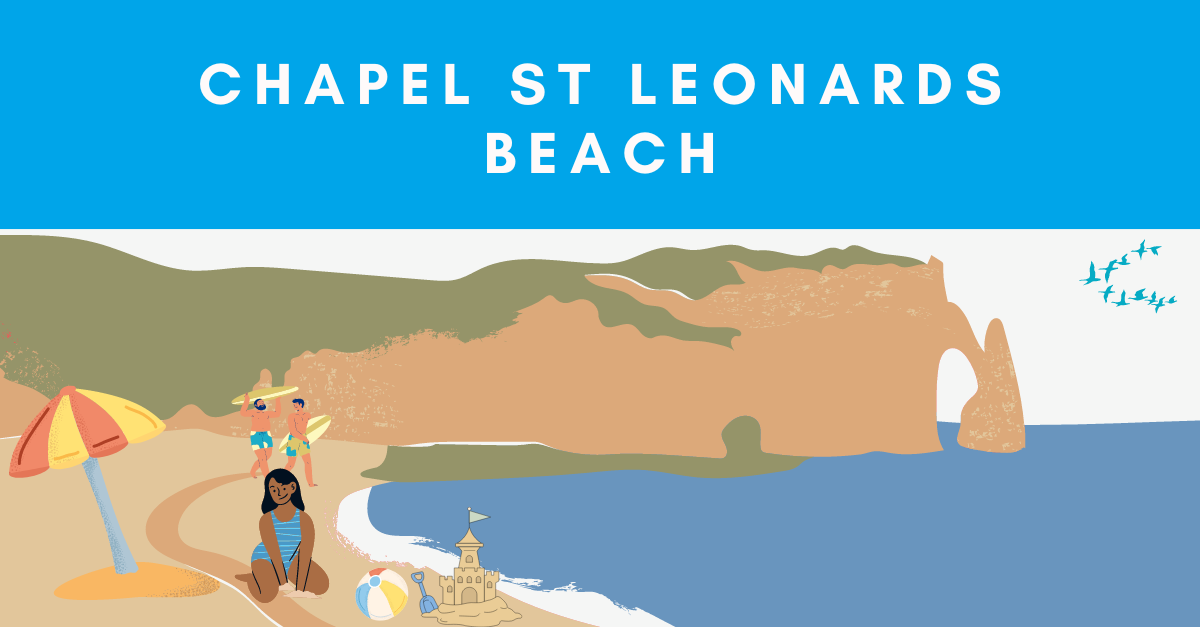 Chapel St Leonards beach is a clean, sand and shingle beach, offering miles of peaceful and relaxing walks all year round. Popular with local residents and holiday-makers alike. You'll find your stay on the beach a fun one.
Chapel St Leonards beach is an excellent choice for those looking for a slightly different atmosphere to Skegness and Ingoldmells. You'll find Chapel St Leonards beach less populated, thus a peaceful and relaxing experience.
However, If getting sand in your shoes, or sand on your toes is not your thing, you can still walk along the promenade, which runs alongside the beach with the same opportunity to enjoy the sea from the many purpose-built benches.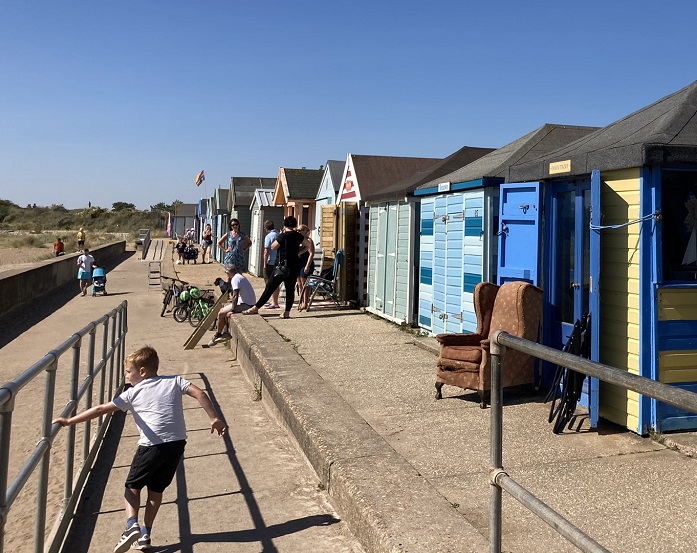 Source: Lincolnshire Parish Council
Below we'll cover the most common Chapel St Leonards beach questions:
Can you swim in the sea
Is the beach dog friendly
Walking from Chapel St Leonards to Skegness and Ingoldmells
Things to do on a beach
The correct response when spotting injured seals
What next? book a holiday?
Can you Swim in the Sea at Chapel St Leonards?
Yes, you can swim in the sea, but proceed with caution. The British coastline tends to be rough, and only strong swimmers should consider swimming in the sea.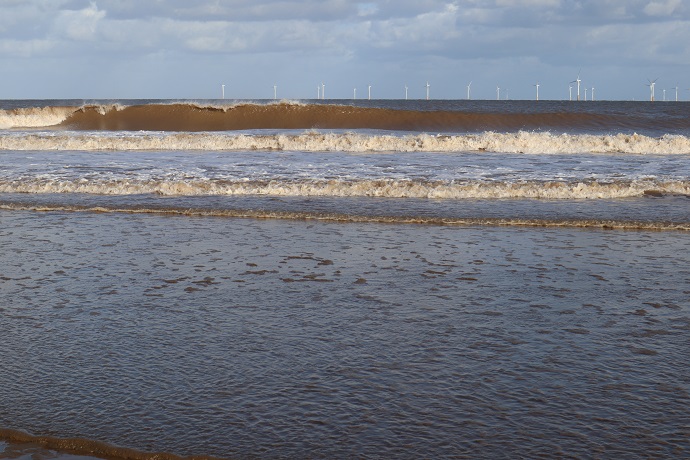 The above image was taken on a mild day, and it may look fun to jump in and feel the force of the waves and current, however, it can be particularly dangerous for kids, pets, and weak swimmers.
It's worth noting that there is no lifeguard on duty, so it's important to take all necessary steps to ensure you can recover if you hit a spot of bother. Also to note, there have been a few fatalities over the years, so again, please ensure you only swim on calm days, you're a strong swimmer, and you have friends, and/or family close by.
Is Chapel St Leonards Beach Dog Friendly?
Yes, Chapel St Leonards beach is dog friendly, but with a few rules. During peak season you cannot take your dog within the tourist zone.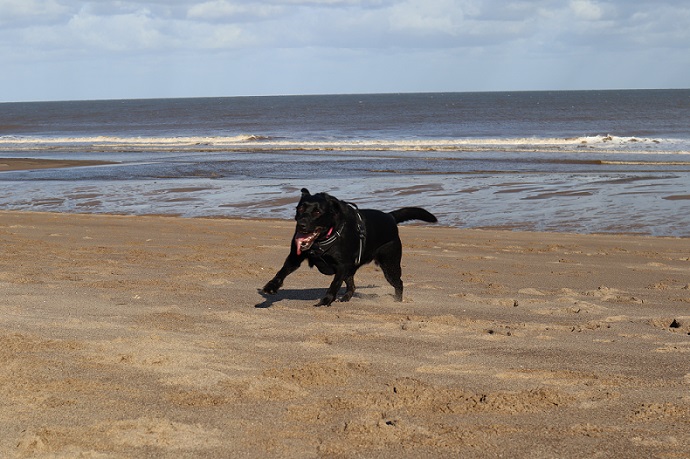 The tourist zone extends to 200 meters to the left (North), and 200 meters to the right (South) from the main entry point to the beach.
The main entry point to the beach, typically refers to the street, the pullover, which gives you direct access to the beach.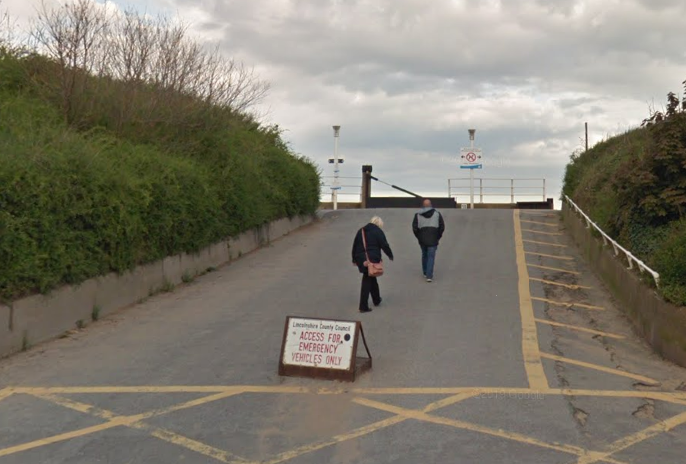 To Note:
Dogs must be kept on a lead at all times when walking along the promenade.
Dogs cannot be let loose within the tourist zone during peak season.
Dogs can run wild on any part of the beach during the off-season.
If you're going to let your dog loose on the beach, be the responsible pet owner, and clean up after your dog. Local residents and holiday-makers do not want to step in poop on the beach.
Failing to clean up after your dog is not only disgusting, but you could find yourself left with a heavy fine.
Things To Do On A Beach - Beach Activities
Now it would be crazy to talk about the beach but not include a list of beach activities. Below we'll highlight the most common things to do on a beach.
How Long Does it Take to Walk from Chapel St Leonards to Skegness?
If you're like many of the beach-goers that visit Chapel St Leonards beach, the thought may come across your mind to walk to Skegness, or maybe even to Ingoldmells.
Walking to Skegness, or Ingoldmells, is considered to be a "lengthy" walk, but it's not challenging unless you decide to walk on the beach itself, then the terrain certainly slows you down.
Here, our focus is on how long it takes to walk Skegness along the promenade.
So, our starting point is the main entry point to the beach, and once on the promenade, you'll need to right(South).
It is roughly 4.4 miles, and subject to pace, you'll arrive in Skegness (the pier) in 1 hour and 38 minutes.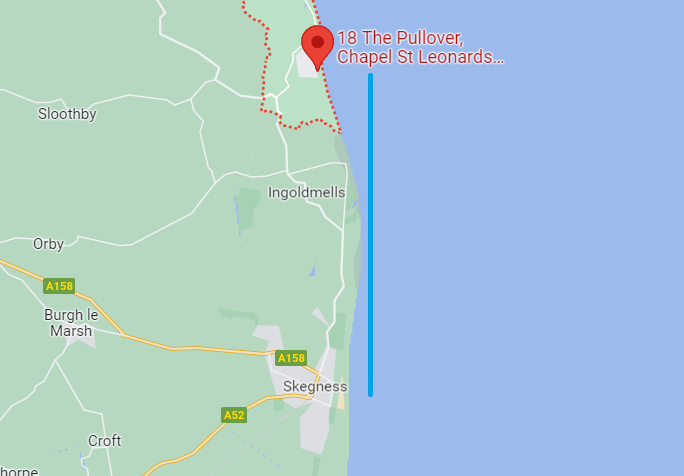 You'll reach Ingoldmells, before Skegness, so here you could take a break, grab an ice cream and soak up the sun before continuing on with the journey.
The Correct Response When Spotting Injured Seals
Whilst not everyone's idea of a picturesque beach holiday, nonetheless, it's equally important to highlight.
From time to time you may come across injured wildlife, but more notably seals. Seal deaths are on the increase due to mouth rot disease, thus you may encounter dead seals, and if we're lucky, alive ones.
Mouth rot incapacitates seals, meaning seals may appear lethargic, thus they do not try to escape when you approach them.
It's important to note, that you should not touch seals with mouth rot, as it can transfer to humans and animals.
If you encounter a seal, dead or alive, the correct response should be to call the seal sanctuary in Skegness: 01754 764 345
What Next? Book A Holiday?
There is no grander feeling knowing that you're going to book a holiday, especially a holiday close to the beach.
Whilst not everyone is in the position to book a week-long, or two-week-long holiday, visiting Chapel St Leonards beach during a long weekend is a perfect solution without breaking the bank.
Check out our UK bank holidays page, then head over to booking.com to find the perfect time to take a break.
Conclusion
Chapel St Leonards beach is a fantastic, relaxing, and peaceful experience, but it also has the many pleasures of what a true British coastal holiday is supposed to offer, ice cream parlors, arcades, cafes, and bars.
You'll be hard-pressed to find the same atmosphere along the Lincolnshire coastline.
Author